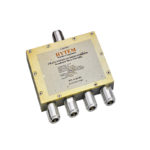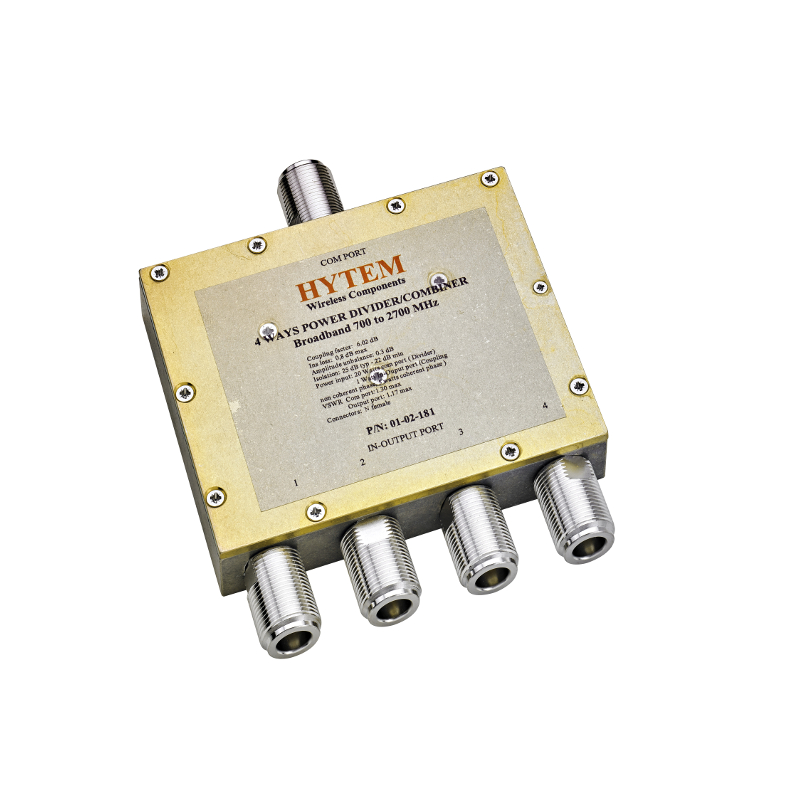 RF splitters are used to equally divide an input signal to a number of outputs.
Each output will show same power level.
There are 2 main types of components :
Wilkinson : low loss, good isolation between outputs, but limited frequency range.
Resistive : very wide band (down to DC), but high loss, and limited isolation between outputs.
HYTEM offer a wide range of components from 2 to 12 ways, in different frequency ranges and connectors.